Our Team

WOODY
561.635.9495
EMAIL
William "Woody" Wood has been in sales for over 30 years, earning various sales awards and accolades along the way. He has been a business owner and entrepreneur since 1975 and has managed over 100 employees during the course of his career.  He has owned and operated 8 schools over the past decade and sold over 50 schools since 2004. Woody is a proven leader with over 35 years of business management experience and is a licensed mortgage broker, electrical contractor and pilot. Broker, A Perfect Location LLC

CAROL
561.635.9496
EMAIL
Carol Wood has been in the childcare industry for over 25 years. She has experience in almost every facet of childcare having worked as a teacher, director, salesperson, consultant and verifier. She has owned and operated 8 schools since 1994 and sold over 100 schools since 1999. She is American Montessori Society certified from Pre-K through Sixth Grade and a certified Apple Accreditation verifier. Carol was recently named in the 2010 Who's Who for Outstanding Businesswoman. Carol holds a Bachelor degree in English and Master's degree in Education.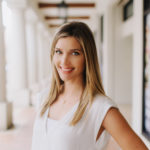 CRISTYLE
561.635.9497
EMAIL
Cristyle Wood Egitto is a second generation child care real estate agent with over 15 years of experience in the real estate field. She has worked on all sides of Real Estate – managing a Real Estate school, executing real estate-based national speaking events throughout North America, and serving on real estate development teams. Cristyle graduated with Honors from the University of Florida, where she obtained her Bachelor of Science degree. She is a certified LEED Accredited Professional and licensed in Florida, Georgia, North and South Carolina.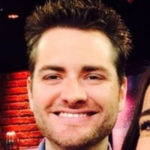 DAVID
850.322.6071
EMAIL
David Carrell is a proven entrepreneur, businessman and professional. After starting his career in news and media, he founded, built and sold a successful company in the food industry before entering the real estate field.
…
Child Care Sales and Acquisitions
Buying and Selling Daycare Private Schools and Preschools for Sale
Child Care Sales Florida Georgia North Carolina South Carolina
Private School Preschool Day Care Center Child Care Facility for sale in FL GA NC SC